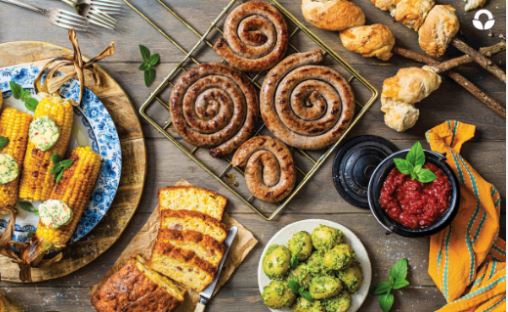 With a mix of Dutch, English, African, Indian, Xhosa, and Asian inhabitants, it's no wonder that Cape Town is a melting pot of culture, color and cuisine.
When visiting this parliamentary capital, it's important to take in the sights and learn about the tumultuous history of the region, but it's equally as important (and often more fun) to learn about it's unique gastronomic offerings.
The most cosmopolitan of Africa's cities, be sure to try these local dishes that epitomize the region's best cuisine.
1. Boerewors
You haven't truly been to South Africa unless you've tried boerewors (aka Boeries). These delicious, homemade sausages contain at least 90% meat, but are often a mixture of beef, lamb and pork. They are well spiced and juicy and pack a huge punch of flavor. The word boerewors is actually derived from the Afrikaans words for "farmer" (boer) and "sausage" (wors), and these tasty morsels can often be found at local farmer's markets, as well as in the meat section of almost every grocery store in Cape Town.
2. The love sandwich at The Kitchen
Who wouldn't want to dine at Michelle Obama's favorite lunch spot? The love sandwich is a must from one of the funkiest little restaurants in town. Delicious artisan rolls are filled with various pestos, salads, dressings, and your choice of meats: grilled chicken, gammon, honey mustard sausage, melanzane, pastrami, falafel, or bacon and avocado. But be warned, you may never be able to go back to regular sandwiches again after eating one of these masterpieces that truly are made with love.
3. Snoek fish
A favorite locally caught fish that's a type of mackerel, snoek is served a variety of preparations including smoked, grilled, barbecued, or dried and salted. You can find it cooked at most seafood restaurants or raw in some of Cape Town's sushi spots. If you can't find it on the menu, it is also sometimes called bokkoms.
4. Bunny chow
Our personal favorite, this delicious meal is a fast food type of curry served in a bread bowl. A half loaf of white bread is hollowed out and filled with a spicy, aromatic curry that explodes with flavor. We have the Durban Indian population to thank for this unique dish found all around South Africa, but in our experience, the best ones are in Cape Town, sometimes called a kota.
5. A Braai cooked meal
A braai is traditional South African barbecue. The African equivalent of hibachi, some restaurants in Cape Town actually have one right in the center of your table for you to grill your own delicacies. We recommend ordering game meat because… well… where else can you eat barbecued kudu (antelope)?! Head to Mzoli's butchery in Gugulethu for the best DIY braai experience.