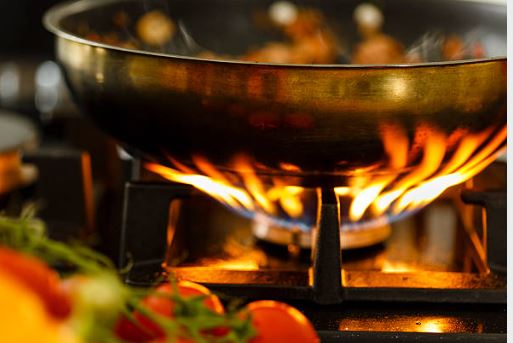 Eskom's announcement that load shedding will gradually be reduced to stage 3 during the course of this week briefly saw South Africans getting out their pots for a home-cooked meal. The budding Nigella's cooking dreams were fleeting though as the embattled power utility put out their cooking flames with the announcement of stage 4 and 5 load shedding on Tuesday.
There are only so many recipes you can prepare on your braai, and by now you are most likely g*tv*l of lighting the damn braai every night and finding inventive ways to feed your family healthy meals.
If you have a gas stove, you are considered one of the lucky ones and your meal options and recipe ideas are endless. But what do you do when gas is not an option for you and the smell of one of South Africa's favourite past times – the braai – is starting to make you gag?
Many South African households are turning to convenience foods during these dark times, but says Registered Dietitian, Zitandile Mfono, who is also a spokesperson for the Association for Dietetics in South Africa (ADSA), the country cannot afford these dietary changes with our high rates of obesity and Type 2 diabetes.
"It's a pity that the positive home cooking trend we saw during Covid lockdowns is now being reversed due to the frequency of load shedding during meal preparation times. It's already a challenge for working parents to put healthy, home-cooked meals on the table due to their busy lives, and now they must contend with power outages just as they get home from work and start to focus on making dinner," she says.
But what is the alternative?
Believe it or not, but it is possible to cook without using fire, gas or electricity. No, we don't mean salads and sandwiches – we're talking actual delicious, cooked meals.
Sarah Collins invented the Wonderbag back in 2008, already when the country also experienced rolling blackouts for several weeks.
The Wonderbag, also known as a Wonder Cooker uses heat-retaining technology to slow-cook food without the need for electricity or gas. It works like a slow cooker but requires no electricity or gas. It can be used to prepare any recipe that involves boiling, roasting, simmering or steaming food. It can also be used to keep food warm for hours, like a thermos flask.
This nifty invention allows you to prepare and bring a pot of soup or pap to the boil in the morning before work, take it off the stove and tuck it into your wonder cooker for the day. The heavily insulated bag will keep it at a low safe temperature for hours, and when you return from work in the evening, you will have warm, fully cooked food waiting for you.
While you'll still need to plan a little in advance to heat your food before transferring it to the Wonderbag, it will at least cut down your fast-food budget and get your family back on a healthy, balanced diet.
Where do I get a Wonderbag?
Several online retailers, including Takealot.com and Yuppiechef, sell wonder cookers that range from R299.
If this is simply just not in your budget, you can make your own. There are several patterns and tutorials online with instructions on how to make your own wonder cooker.