Uproxx couldn't get enough of Joanna Sternberg's 2019 album, Then I Try Some More. "This Is Not Who I Want To Be" was described by Uproxx as "a poignant look at addiction with just the right balance of regret and reflection, so forthcoming that it feels powerful enough to make the ground shake."
Three-plus years later, Sternberg has not lost their ability to acutely reflect and widely resonate. Today, March 8, Sternberg announced I've Got Me, their album due out on Fat Possum on June 30, and released its title track.
"And all my faults and flaws and lies / Are no one's fault but mine," Sternberg melodically sings in the song. "Between self-hatred and self-awareness / Is a very small, thin line."
"I do not remember if I wrote this song before or after reading the poem 'Oh Yes' by Charles Bukowski, but the song is definitely meant to reflect the same sentiment. I also have the poem tattooed on my right arm!" Sternberg said in a statement.
Per the press release, I've Got Me was entirely written by Sternberg, who also "played every instrument on the record's 12 songs." The album was recorded alongside producer Matt Sweeney and engineer Daniel Schlett across six days last summer at Strange Weather Studios in Brooklyn, New York.
Sternberg also named The Beatles, Little Richard, Chuck Berry, James Brown, Bob Dylan, James Jameson, Elliott Smith, and Randy Newman as formative musical influences, but Sweeney asserted that I've Got Me is 100 percent Sternberg: "For me, this album is a dead-on example of how the more brave and clear an artist is in expressing their own world, the stronger it resonates with strangers."
Below, find the I've Got Me album artwork (illustrated by Sternberg) and tracklist, as well as their forthcoming live dates.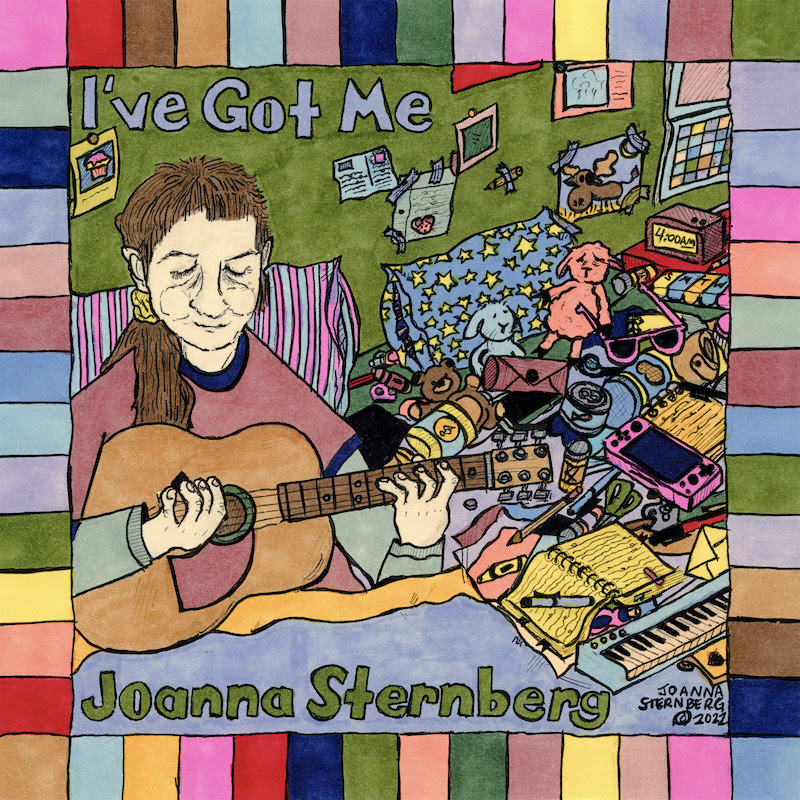 1. "I've Got Me"
2. "I Will Be With You"
3. "People Are Toys To You"
4. "Drifting On A Cloud"
5. "Mountains High"
6. "I'll Make You Mine"
7. "Stockholm Syndrome"
8. "Right Here"
9. "The Love I Give"
10. "She Dreams"
11. "The Human Magnet Song"
12. "The Song"
03/08 — New York, NY @ Union Pool
03/14-17 — Austin, TX @ SXSW
03/22 — New York, NY @ Union Pool
03/29 — New York, NY @ Union Pool
04/21 — Boston, MA @ Cafe 939
04/22 — Northampton, MA @ Bishop's Lounge
04/27 — Wayne, PA @ 118 North
04/28 — Washington, DC @ Comet Ping Pong
I've Got Me is out 06/30 via Fat Possum. Find more information here.