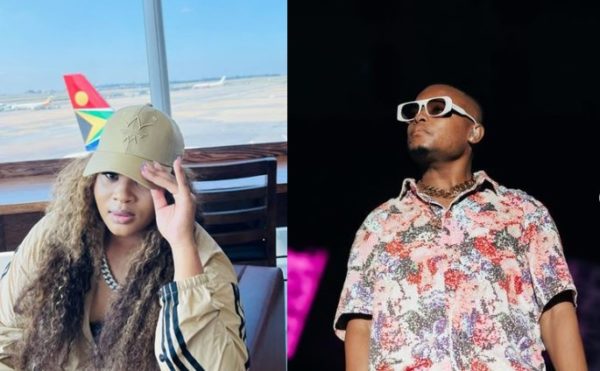 Lady Du slams reports of being bigger than K.O.
The Amapiano star recently addressed the rapper's diss directed to her.
"Let me tell you about people that don't check numbers. Go to my social media and check how many followers I have, and go to his followers. Then go to my music, then go to his music, I'm not going to say anything after that… Check the numbers, don't go writing songs, check the numbers," she said.
She exuded respect to the rapper but condemned the diss track.
People who viewed the podcast where she addressed the issue claimed Du meant she was bigger than the rapper.
However, Lady Du returned to social media to set the record straight.
"I never said I was bigger than KO let's get that correct first, I said the reason I didn't drop a diss track was because I checked the numbers on my streams and since he said I did nothing with myself, I was happy to see that some of the songs I was on were higher in streams," she tweeted.