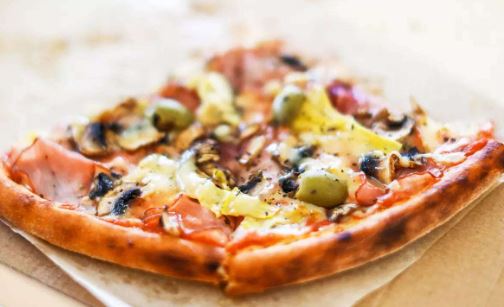 When it comes to eating leftover food, pizza is bae as it never seems to disappoint with its taste. However, when you refrigerate the pizza, it becomes quite hard and it becomes a tad difficult to get the same taste & texture when it was freshly made. We mostly think of microwave when it comes to reheating a pizza, and never think of more reheating options. But, how about we told you about a trick with which, the pizza would look and taste like, it was made just now?
Well, recently a kitchen hack is going viral for reheating pizza and several people have re-tweeted it. The video was first posted by a Twitter handle @growingupitalia, after which this kitchen hack video was re-tweeted by a sports & pop culture blog that made it viral among Twitter users. Originally, this video is from a TikTok user @mmarlo5862, whose real identity is unknown.
In this 5 seconds video, one can see how the person is reheating the leftover pizza slice. The lady in the video puts the pan with a leftover pizza slice on a burner while it is on, and add a little bit of water on the sides of the pizza. The pan is quickly covered for a few seconds and when it is removed, the pizza looks 'as good as new'.
Until now, the video has got a very good amount of activity and people are still talking about it. It has got about 7.7 million views with 21.8 million tweet views. More than 85k users have loved this video and 8k users have commented on it.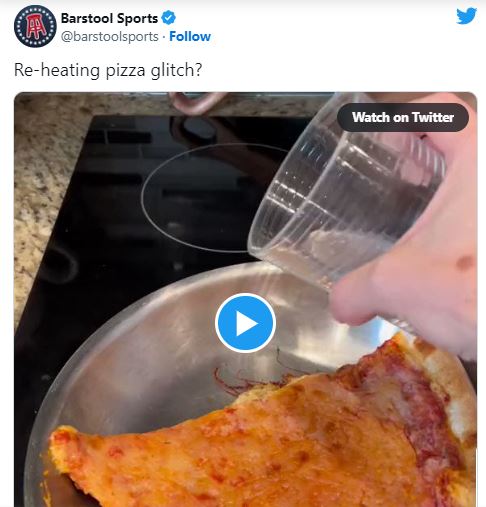 Many people have commented that this viral hack is a game changer for those who love to gorge on leftover pizza slices for their breakfast/lunch.
Though, some Twitter users disagree and have commented that they would still try the old-school methods and use a Toast oven/microwav