Popular fuji singer, Kwam 1, has stirred reactions after he rejected a kiss from his wife, Emmanuella at his 66th surprise birthday party.
A public display of affection between the artist and his wife that went south was the highlight of his 66th birthday celebrations on March 4th, 2023.
While the camera lights were flashing, Emmanuella tried to kiss her husband on the lips, but Kwam 1 refused.
Reacting to the video, Stanley Eze wrote; "Maybe he doesn't want her to leave her lipstick on his lips, I have been there."
Another user, josh_yte wrote; "This is so sad na ….😂you dont treat women like this….this are our mothers…as beautiful as this woman is …kwam1 dey play no worry …yahoo boys go soon locate her handle and …otilooo😂😂😂😂."
Maj wrote; "Most men eeeee, if you don't give them pure love in the house they will disappoint you in public…..they will be like the love you can't show me in the house please don't stress me in public because we are not living for the public….we go out looking all perfect but inside the house na Arguments upon Arguments 😂😂😂😂😂😂😂 #mma_dietician"
Fine_wine wrote; "Its not really abt the lipstick. No real man will turn down his partner like this in public even if her lips are dripping in soya sauce. ## the love is deadenedead😂. Kiss me and run off to the bathroom to wipe the smudge off."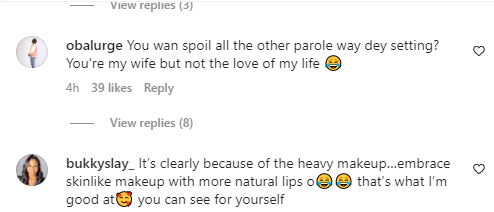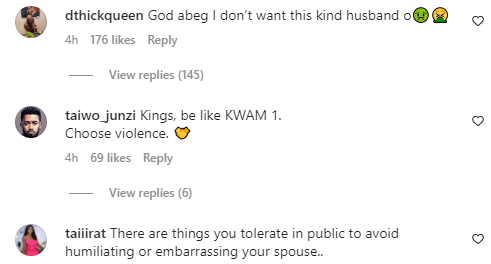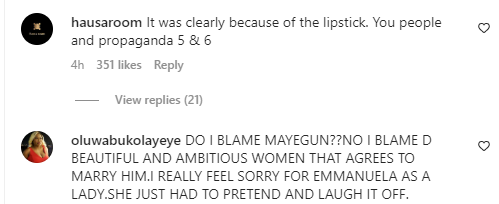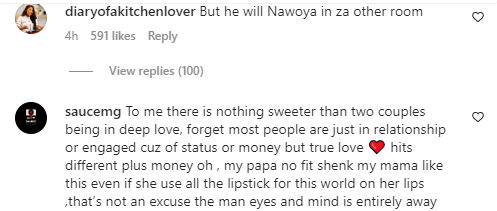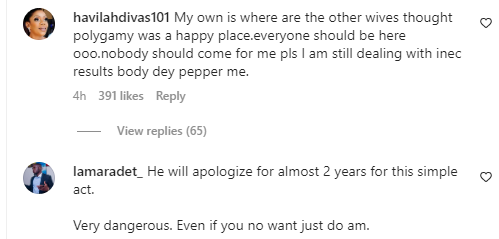 Watch the video below,