Popular Nigerian singer, Habeeb Okikiola, professionally known as Portable, has cried out online after he was assaulted by some of his close friends.
The Zeh Nation boss, who gave details of the incident in a video he posted on his Instagram page, said the group of friends, the majority of whom he has helped since his rise to stardom, recently attacked his restaurant to wreck havoc.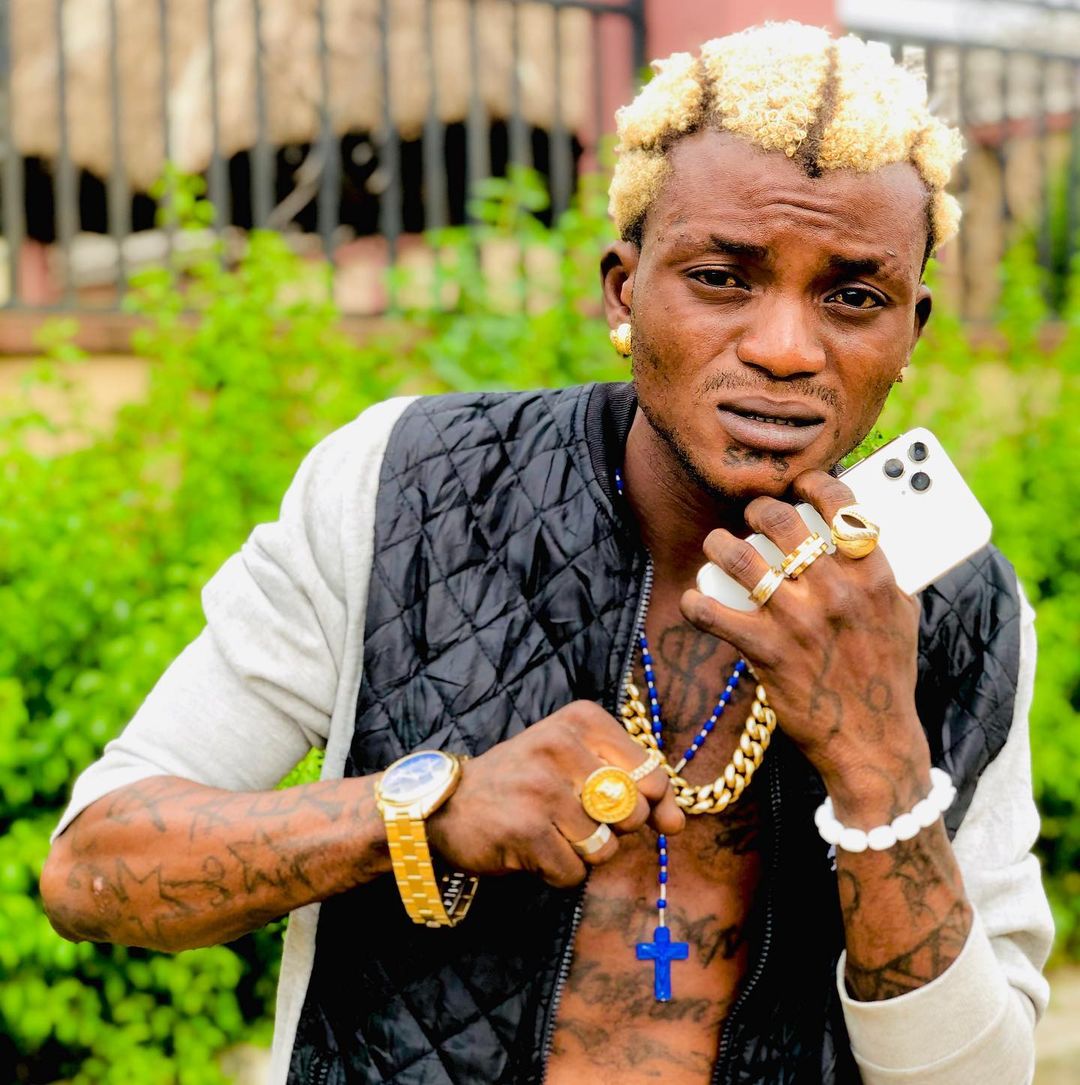 He claimed that they had been friends since they were both hustling in the same neighborhood. According to him, he decided to take them off the streets, but they paid him with evil.
He said his sister was also assaulted and has been hospitalized as a result of the severe injuries she sustained.
Portable revealed he was stabbed in the neck and hand and was hit on the head by a friend he helped after he became a successful musician.
Sharing a photo of his sister on the hospital bed, Portable wrote, "Olopa ma ko everybody, see wetin oke osa boiz do my big sister. Akoi big problem".
Watch video below,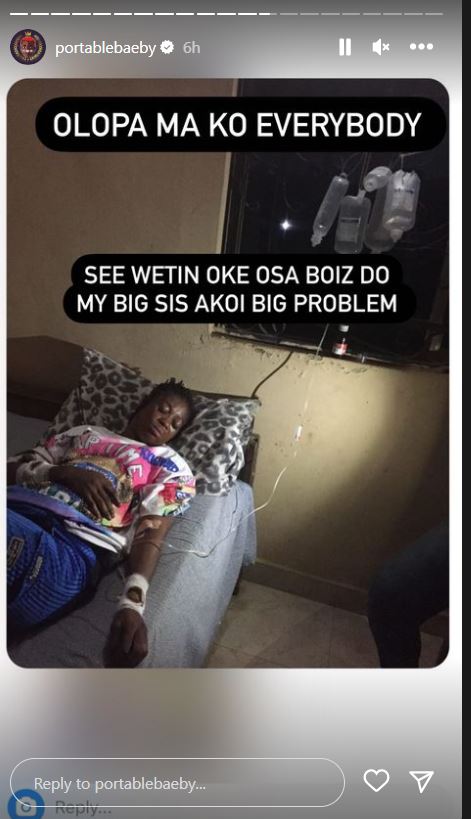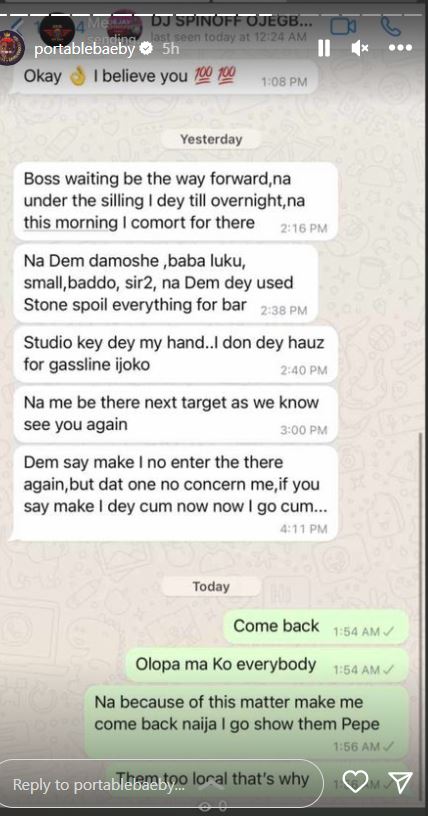 In other news, businesswoman, Sandra Iheuwa, has taken to social media to call out her ex for refusing to let her go.
Sandra, who is believed to be dating artist Morachi, claimed in a post on her Instagram page this evening that one of her ex-boyfriends, who had used social media to humiliate her, had gone to court today to claim that she was in South Africa with another man and that he was fondling her butt there.
Sandra wrote;
"Na you say you no want, you say I be bad person, na you say you don move on…..na you come disgrace me for social media….but you run go court today say I dey in South African with man even mentioned the man's name say the man dey press my ynash for social media even saying I be gold digger which gold you get I dey dig? damn if I do, damn if I don't….This is toxic and draining. I'm tired!!!!!"