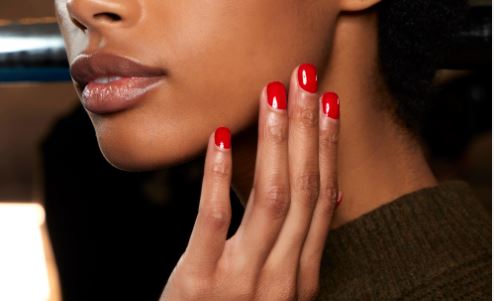 Even though the surface area of our nails is so small, we can still have so much fun getting creative with them.
From various shapes, hundreds of colours to choose from and interesting textures to work with, the possibilities are endless.
However every season there are nail trends that take over the manicure scene and have everyone desiring "the look".
While we've seen the French manicure take on many forms over the last few years, it's time for the classic look to once again go back to its minimalist roots.
Keep the white tips short and add a high-gloss finish.
1. Half-moon nails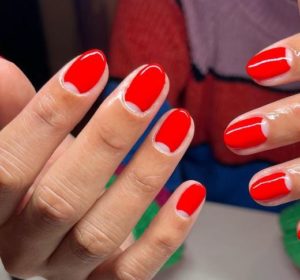 Still on the minimalistic trends, half-moon nails are the simple nail trend that's making a comeback. The look involves painting a single colour on the entire nail but leaving the half-moon at the base of your nail showing. The look works for all nail lengths and shapes. It can be incorporated with many other designs and colours.
2. Micro nails
"Barely-there" is this year's buzzword. From barely-there make-up to barely-there brows, beauty trends are taking a giant leap away from the over-the-top dramatic looks we've been seeing. This season we are trading in long, coffin-shaped nails for fine colour tip short manis. Think of simple designs, natural shapes and neutral colours that embody minimalism.
3. Red nails
Red is one of this season's biggest colour trends. We've seen it on the runway all over Autumn-Winter 23 fashion week shows. Therefore it's no surprise that the shade has filtered down to nail colour. Go simple by creating a red French tip or get creative with a fun design. Or simply keep it classy and opt for a high-gloss finish.
4. Velvet nails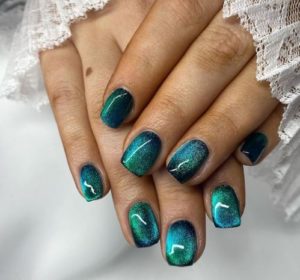 Velvet nails are perhaps the most luxe-looking trend of the season. The sumptuous texture elevates any colour from deep blues to shimmering silver and everything in between. Cue the icy, futuristic vibes.