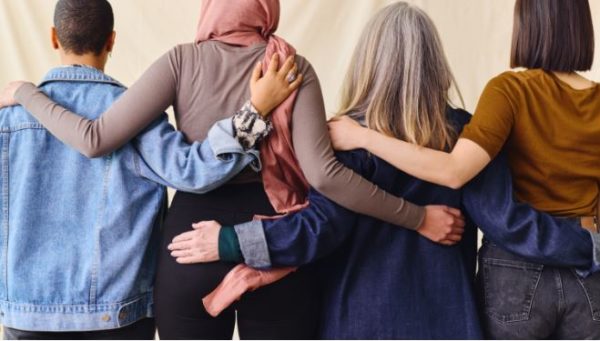 International Women's Day is observed on March 8. The day celebrates the achievements of women and their presence in general. International Women's Day is celebrated as a public holiday all across the world, and it is more than simply a time for stores and salons to announce promotions for women. Continue reading to find out more about the history of International Women's Day, its significance, and its importance.
"In addition to being a fundamental human right, gender equality offers a solution to many of the world's most pressing problems. But the most pervasive violation of human rights in modern times prevents half of mankind from progressing "António Guterres, the secretary-general of the United Nations (UN), presented the General Assembly with his agenda for 2023.
"The issue of gender equality is one of power. The patriarchy, which has centuries of power behind it, is making a comeback. The United Nations is responding and defending the rights of women and girls around the world."
The Sustainable Development Goals place a strong emphasis on gender equality because it is so vital to the UN.
International Women's Day: Its Heritage and Significance
The Socialist Party of America established National Women's Day in New York on February 28, 1909. Theresa Malkiel, a labour activist, suggested this as a way to remember the city-wide demonstrations against garment workers. German delegates later that year advocated the notion of a women's day, though no exact date was specified, taking inspiration from American socialists. Women's rights advocate Clara Zetkin proposed an international women's day the next year at the second International Congress of Working Women in Copenhagen, Denmark, to give women a stronger voice to advance their demands for equal rights.
The female attendees, who represented 17 nations and included Finland's first three female MPs, unanimously endorsed it. The inaugural celebration of International Women's Day took place in March 1911, and in 1913 the date was set as March 8. In 1996, the UN announced its first annual theme: "Celebrating the Past, Preparing for the Future." It was originally observed by the UN in 1975.
In 1977, the UN General Assembly proclaimed March 8 as International Women's Day in favour of women's rights and world peace. The United Nations first observed International Women's Day in 1975. Since then, the UN has celebrated the day by deciding on a topic every year.
This day is noteworthy because it honours women's accomplishments, promotes gender parity and gender equality, and raises money for numerous charities that support women.
Importance of International Women's Day
International Women's Day has developed into a forum for women to speak out and promote change over the years. It has been used to draw attention to problems like gender-based violence, pay disparities, lack of access to healthcare and education, and underrepresentation of women in politics and leadership positions.
The development of women's rights all over the world is one of the most noteworthy accomplishments of International Women's Day. In many nations, women have gained the right to vote, and legislation protecting them from harassment and discrimination at work has been established. With more girls attending school and receiving life-saving medical care than ever before, women have also made great advancements in education and healthcare.
Poverty, violence, and prejudice based on gender, colour, ethnicity, and sexual orientation are just a few of the substantial obstacles that women currently face on the road to equality. Women continue to be underrepresented in political and economic decision-making in many parts of the world, and their perspectives are frequently neglected in talks concerning laws that have an impact on their lives.
The commemoration of International Women's Day serves to raise awareness of the need for continual activity and advocacy on behalf of women. It is a call to action for all people and organisations to join forces to build a society where women are respected, given the opportunity to succeed, and given the power to realise their full potential. By observing International Women's Day, we can keep bringing attention to the problems that women face and spur forward constructive change for future generations.
Theme for International Women's Day in 2023
"DigitALL: Innovation and technology for gender equality" is this year's Women's Day theme. The key theme for the upcoming 67th Session of the Commission on the Status of Women (CSW-67), "Innovation and technological transformation, and education in the digital age for achieving gender equality and the empowerment of all women and girls," is in line with this.
International Women's Day's purpose
The purpose of International Women's Day is to recognise the achievements of women and to promote gender equality. In order to ensure that the most vulnerable members of our society have equal rights in all areas, this day also aims to promote gender equality by encouraging equal participation in social, economic, cultural, and political activities.